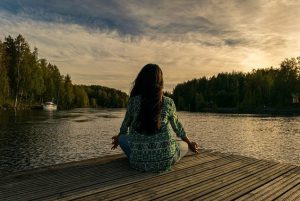 Living in the modern world can be extremely toxic to the body so know how to heal it is an advantage but knowing how to heal a body naturally is even better. What is I told you that this can be done with distilled water?
Most of us know that cleansing our body once or twice a year is a really good thing to do. It is like having a reset for the body. It can increase our energy levels and balance out our hormones and improve the digestive system.
A bonus of having a cleanse it that you can lose a few pounds in the process, which is a really good thing in my opinion.
Unfortunately with the constant flow of toxins and contaminants that are present in the tap water, a cleanse with regular tap water may not have a positive effect on our body that we would like, which is why we need to step up our game and start to carry out our cleanses with distilled water.
I have written an article about the benefits of distilled water which you can find by clicking here.
The results that you would get whilst carrying out a cleanse using distilled water is far different to the results that you would get using tap water. The healing results that you will achieve from using distilled water for only about a week to two weeks apart from what was mentioned earlier will be clearer skin and a general feeling of wellness.
You will notice the ability to cope with stress better. Before I really get stuck into this, I feel the need to say this.
If you really want to heal your body naturally, you need to go about this seriously and although it may be a challenge to begin with, stick with it, and see it through and you will reap the rewards at the end. In saying this alcohol, sugar, and coffee has got to go because they contribute to fatigue, adrenal fatigue specifically.
When you slowly eliminate these stimulants from your daily diet, and the contaminants from tap water, will give your adrenal glands a much-needed rest and then it can start to restore and repair itself. Then when you eat the nutrients will nourish and heal the body. Your body will then become healthier and your will be able to think clearer and in turn the everyday stresses will not seem so overwhelming.
Emotional Release
As your body starts to get rid of contaminants and toxins with the help of distilled water flushing them out of your system, you will also have layers of emotions clearing out of your system. Cleansing is not just about cleansing the body of toxic and harmful substances, it will also clear your mind of toxins. These emotions are related to the feelings such as, anger, fear, depression, anxiety, deep-rooted pain, and other forms of mental illnesses'. All of this deep-rooted emotions if not released will manifest itself into aches and pains in the body, and in worse cases into serious illnesses. Whilst you are going through this cleansing you may find meditation helpful.
Deeper Consciousness
When you are cleansing your body and your start to release all that deep-rooted emotions that have been stagnating within you. Will start to make room in your mind for other things, new things, and even a new you.
For many years people have been cleansing to feel more alive and awake. I would say this. Really look into doing some meditation along with your distilled water cleanse. Medication will help your with your breathing and sense of awareness and connect your deeper consciousness.
Meditation is put simply sitting or lying down in a quiet room and closing your eyes, start breathing slowing in and out and just focus on your breathing in and out for as long as you can. With enough practice the time spent meditating will increase and you will see the benefits.
I have just put it simply so that you can start as soon as possible and to be honest this may be all you need to do for now along with the distilled water cleanse.
Healthy Eating
By eating healthy whilst of your distilled water cleanse your will be feeding your body with nutrient rich healing properties. Making your body become more Alkalized. This will also give you more clarity of mind as well as healing your body. As your body starts healing your mind will heal also and things will become clearer to you. You will be able to be more focused and new ideas will start to flow, you will start to see things from different perspectives. During a distilled water cleanse you could start a vision board and or re-start that passion of yours.
Here are some other Articles that you may find interesting.
Alkaline Herbal Medicine: Reverse Disease and Heal – Book Review
Healing Your Thyroid Naturally by Drinking Water
How to Heal the Digestive System Naturally
How to Increase your Brain Power Naturally
If you have any questions or just want to say hi and leave a comment please do.  I would  really appreciate it.
Hopefully you found this article helpful and I would really appreciate your help in building awareness by liking and sharing, I would really appreciate it.
Thank you
Jennifer
You may also be interested in.
8 Tips on Getting Healthy Naturally
What are the Healthy Benefits of Oregano?
Hair Steamers Review with the Benefits of Hair Steaming
Health Benefits of Fenugreek Seeds
How to use Fenugreek for Healthy Hair Growth
How to Use Coconut Oil In Hair
Benefits of Drinking Distilled Water
How to Heal Your Digestive System Naturally
The Best Anti-Ageing Tips Ever
How to Heal Your Body Naturally with Distilled Water
How to Increase Your Brain Power Naturally
Healing Your Thyroid Naturally
Why is Drinking Out of a Copper Bottle Good?
Alkaline Herbal Medicine: Reverse Disease – Book Review
12 Different Benefits of Lavender
How to Improve Your Health and Well-being
Please follow and like us: